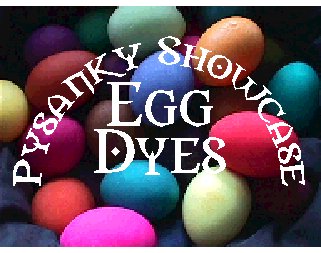 ---
---
(All dyes require the addition of 1 tablespoon of vinegar and 1 cup water.)
REGULAR DYES — ($1.10 per packet)
BRILLIANT DYES — ($1.15 per packet)
---
---
---
#04 — Black
#28 — Pearl Grey
#27 — Orange
#14 — Pumpkin Orange
#02 — (example of 7 sec-dip Brilliant Aquamarine — see Brilliants below)
#32 — Royal Blue
#24 — Blueberry (a beautiful deep blue)
#26 — Navy Blue
#08 — Dark Blue (slate)
#36 — (example of 7 sec-dip Brilliant Turquoise — see Brilliants below)
#01 — Aubergine (eggplant)
#03 — Bengal Rose (hot pink)
#03 — Bengal Rose (example of a 3-second dip for a light bengal rose)
#21 — Magenta
#21 — Magenta (example of a 3-second dip producing a lavender)
#38 — Violet
#20 — Lily Rose (coral-pink)
#29 — Plum Rose (purple-pink)
#33 — Rubine (dusty rose)
#33 — Rubine (example of a 1-second dip for a light dusty rubine rose)
#37 — Violamine (red-violet)
#22 — Maroon (a true maroon)
#30 — Red (a bit deeper than scarlet)
#11 — Dark Red (a beautiful, rich dark red)
#34 — Scarlet
#09 — Dark Brown (chestnut)
#19 — Light Brown (beige)
#19 — Light Brown (example of a 1-sec dip for an even lighter brown)
#13 — Golden Brown (softer brown, golden)
#15 — Apricot Gold (good autumn leaf color)
#18 — Lemon Yellow (light yellow)
#35 — Topaz Yellow (pale yellow)
#10 — Dark Green (true dark green with no blue in it)
#12 — Kelly Green
#16 — Jade Green (blue green with blue tone predominate)
#17 — Teal Green (green blue with green tone predominate)
#23 — Olivine (olive green)
#25 — Apple Green (light yellow-green)
---
#02 — Aquamarine (bright blue with a hint of green)
#05 — Brilliant Blue (a true blue)
#31 — Rhodamine (brilliant rose)
#06 — Brilliant Violet
#07 — Brilliant Yellow
#36 — Turquoise (blue with shades of green)
---
---
This chart is to aid you in your color selection. In some instances, the colors are even more vibrant than what can be viewed on your monitor. In the case of blue-greens and greens, this is definitely the situation. They remind me of peacock colors but are difficult to represent with a single one-color chip.
One important thing to remember...The colors you achieve are dependant upon your own dyeing conditions. Every eggshell dyes differently. Some of many factors include initial shell preparation, freshness of dye, type of shell, length of dyeing time, underlying colors, the use of various chemicals on the shell during the course of making your pysanka, etc.
These color samples were prepared on white chicken eggshell, using a pre-bath of vinegar, dyeing for approximately 15 minutes to achieve vivid color. (Exceptions: Rose Bengal - 2 minutes for "rose" color, 15 minutes for "hot pink". Magenta - 3 seconds for "lavender", 15 minutes for "magenta". Also shown are 7 second dips for Brilliant Turquoise and Aquamarine and a quick dip for Light Brown.) It is important to note that many pastels can be achieved by using a quick dip method. There is a vast range of colors available ranging from a one second dip to a full 15 minute dip.
To place an order send an email with color number and name of your selections to Pysankyshowcase@aol.com. Regular dyes are $1.10 per pkg. and brilliant dyes are $1.15 per pkg., plus shipping. (Please use our printable order list or our printer-friendly" mailable form to calculate your order charges.)
---